Last Friday we had a great presentation by Susy Lucero. She took us through her journey of creating a carefully curated wedding website that focused on weddings with a New Mexico flair. Ultimately the site became large enough that she needed to hand it off to a larger organization and she successfully sold it.
Here are a few of the things I found really useful from her presentation.
Maintain a high quality of content, both writing and photography. Think upscale magazine quality.
Make sure you keep the trust of your readers by giving them useful and exceptional content.
Be consistent with your blogging. Creating new content helps with SEO as well as keeping your readers happy.
If you sell ads make sure they're relevant to your readers and of a high quality.
Contact vendors and others working in related fields, even if they don't realize they're in a related field. 🙂
Be generous with promoting other people, and they will promote your blog.
Don't be afraid to contact magazines, and local media. They are always looking for interesting stories. You could be one.
Pick a topic you're really passionate about.
Here are some pointers to websites and tools Susy mentioned in her talk.
 From Susy
The website I used to accept submissions for my website was twobrightlights.com. Vice versa, people can use this website to submit their photographs to be featured.
passionfruitads.com is a website people can use to not only set up an ad shop on their website inexpensively, but also search out blogs where they may want to purchase an ad to target relevant readers.
Flippa.com
is where I had listed the website for sale, in addition to posting on social media such as Facebook and twitter.
I found Yoast to be very helpful in terms of helping me up the SEO of a blog post! And I used WordPress analytics to get useful information regarding search terms and what people were clicking on.
---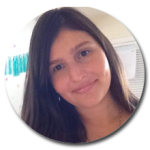 Susy is available for one on one consulting, and actual hands on in getting people started with their websites, branding and strategy at inspirationfiles.com